130 Queens Quay Office Condos
Location:

130 Queens Quay East

City:

Toronto

Cross Section:

Richardson St/ Queens Quay E

Price Range:

Starting From The Mid $400's

Floors:

9

Maintenance Fees

Status

Pre-Construction

Parking: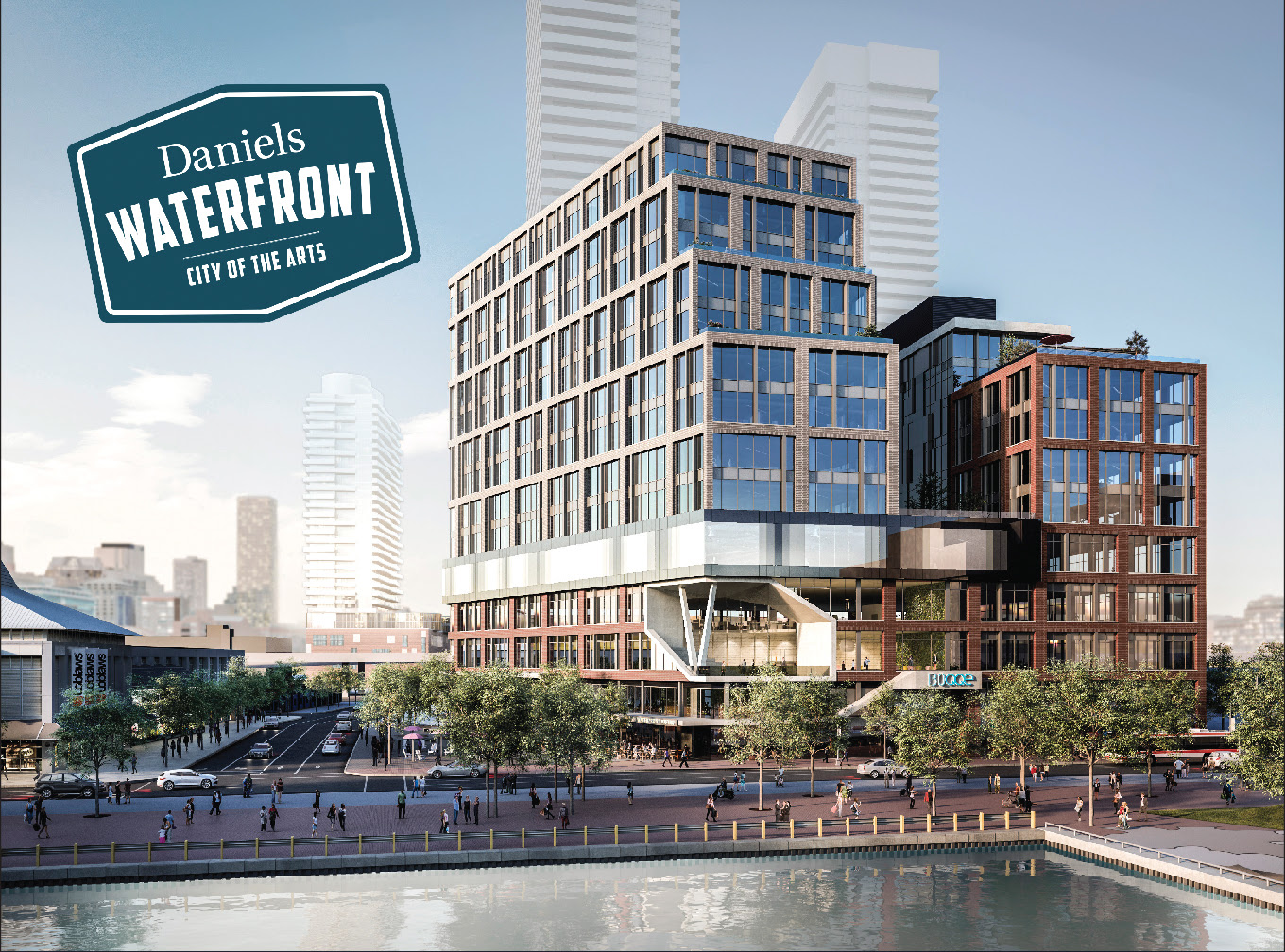 The East Tower at 130 QQE is Toronto's FIRST office condominium on the waterfront. This prestigious 10-storey tower, on the southeast corner of Queens Quay East and Richardson Street, will be home to 51 office condominiums suites.
10-storey office tower designed by RAW Architects
Collection of 51 office suites ranging from 805 – 1,915 square feet ("net"); some with private terraces.
Building to LEED® Core and Shell Certification Standards.
Customizable floorplans to suit your business needs*
Flexible office suites, from shell condition to turn-key finishing packages*
Impressive, gallery-inspired lobby with dedicated concierge services and tranquil seating area for you and your clients
Onsite commercial parking, bicycle storage, and shower facilities
The Hub
Arrive off the elevator on the 9th floor to enter The Hub, a communal lounge and kitchenette area, ideal for networking with other business owners and professionals in the building, connecting with clients, or enjoying a mid-afternoon coffee break in an away-from-the-office, relaxed setting.
Mindspace Boardroom
The Mindspace Boardroom, located on the 9th floor, is a formal boardroom with a sophisticated setting for your high profile client meetings. Sleek, modern furniture and a muted colour palette convey prestige and success, while artwork from local artists provides pops of colour and visual interest to the space. A built-in TV and the latest technology allow you to present seamlessly.
The Spark Boardroom
Overlooking the 9th floor terrace and Lake Ontario, the Spark Boardroom is a casual boardroom perfect for a company team meeting or brainstorming session. Vibrant colours and fun furniture create a sense of playfulness intended to spark creative thinking. A built-in TV and state-of-the-art technology add to the modern ambience.
The Terrace
Located on the 9th floor, The Terrace is a large, landscaped wraparound space that may be booked for special events. Offering 4,900 square feet of amenities, it includes a BBQ station and flexible seating areas to entertain your clients in style while overlooking spectacular views of Lake Ontario and Toronto Island. Outdoor Wi-Fi means you'll always be connected.